A recent headline in the New York Times described chaos in a park in New Haven as dozens of people used a batch of synthetic marijuana ("K2") and overdosed on fentanyl. As horrific as this scene is to imagine, it is not difficult for anyone who has spent time in a hospital emergency room, or, increasingly, in any public space. EMTs on the scene used the opioid-reversal agent Narcan to prevent anyone from dying in this mass overdose. It could have been worse.
I was reading this story with some colleagues in the fifth-floor resident room of the New Orleans University Medical Center, drinking instant coffee, when an idea occurred. "Why don't we just go buy some Narcan right now?" I said. Faces full of surprise and skepticism greeted me. One colleague thought the pharmacy wouldn't have it, another thought we needed specialized training. Not sure myself, I checked the website for the city of New Orleans.
What I found was enlightening. On January 23, 2017, the Louisiana Department of Health issued a "standing order" that anyone can purchase Narcan, or the generic formulation, naloxone, without a prescription. This is similar to the policy that allows you to walk into CVS and get a flu shot without first seeing your doctor. There were other resources, such as how to recognize an overdose and what to do if you see one, basic facts on opioid-use disorder in Louisiana, and, most importantly, a listing of pharmacies in the area known to have Narcan. The first one listed was Walgreens at University Medical Center, five stories below me.
"Come on!" I begged my friends, walking towards the door, "Let's try it!" They begged off; ostensibly to finish their medical notes and orders but more likely they suspected I was on a fool's errand. Walking the almost mile from one side of UMC to the other, passing beautiful works of Louisiana art, I inexplicably found myself getting nervous. No matter the legislation, it felt weird buying a potent medication without first consulting a doctor. I also wondered what assumptions the pharmacy staff would make of me if I asked for a personal stash of an opioid-reversal agent (anesthesia resident with an Oxycontin problem?! ER doctor with a heroin habit? Who knew!).
As I found myself at the outpatient pharmacy front desk, out of place in my oversized white coat, my nervous energy passed on to the pharmacy intern, who seemed flustered after I stammered that I'd like one Narcan, please, and a small Pepsi on the side. Luckily, her supervisor quickly swooped in.
His confidence was reassuring. He asked for my insurance, but also asked if I didn't want to use it. He informed me that some people don't want it on their record. Most medical professionals, he suggested, don't seem to mind. He told me that, as a medical provider who recommends or dispenses Narcan, you have to do three things to fulfill your ethico-legal obligation. First, teach the person how to recognize an overdose (breathing less than 10 breaths a minute, bluish fingertips or fingernails, a gurgling noise in the back of your throat, and inability to respond). Second, teach the person how to use and store the Narcan. Thirdly, instruct him to call EMS immediately. If you teach these things, you are protected under Louisiana Good Samaritan laws.
The total cost with insurance was about $13. With Medicaid, it would have been no more than $3. I was surprised. $3 keeps this life-saving medication from the hands of New Orleanians? Why can't the city provide a grant to UMC so everyone who comes in with an overdose leaves with Narcan in their hands? Why can't we get it in the hands of restaurant and bar owners all over the French Quarter?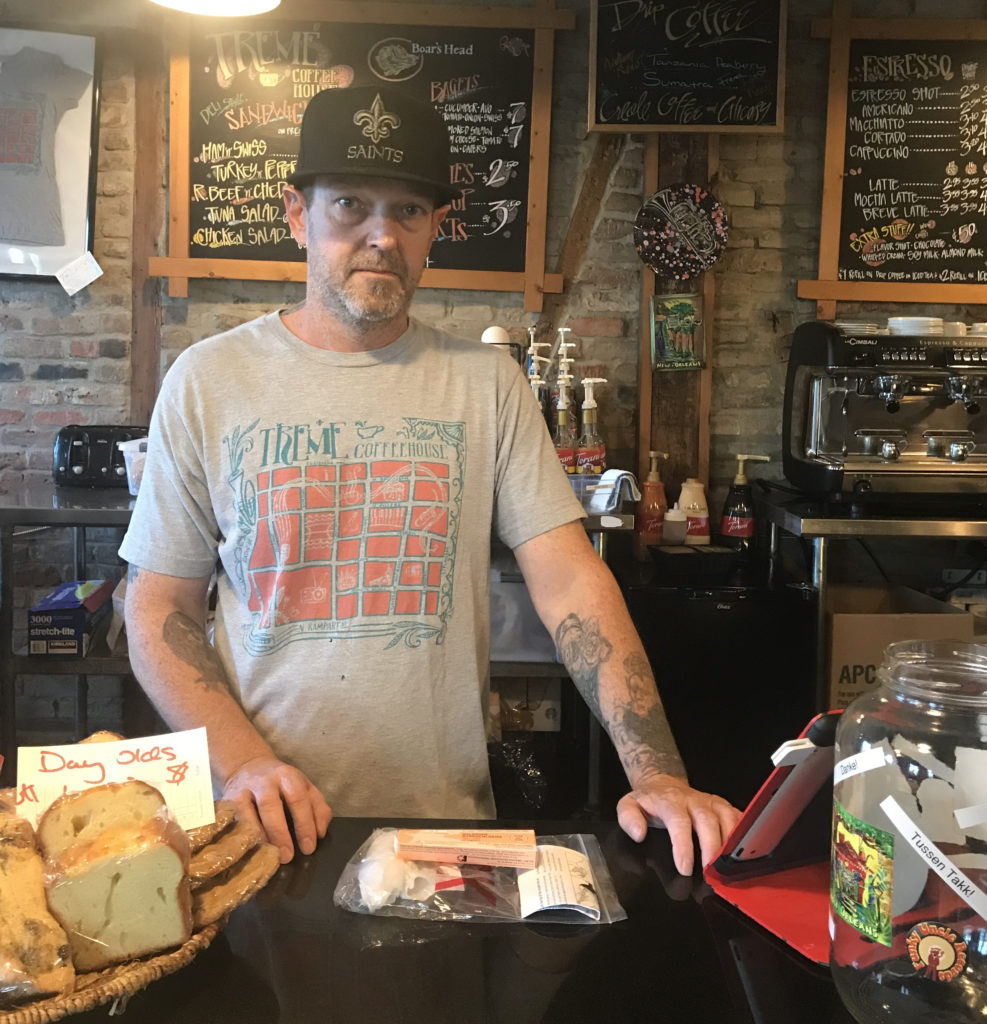 One coffee shop owner decided to do just that. Tracy Andrew, owner of the Treme Coffee House, says rescuing people from overdoses was never a part of his business plan. But the need quickly became apparent last winter, when he had to, "fight to keep people from shooting up in the bathroom." After a particularly bad overdose, when a well-dressed man was found blue and bloody with a needle in his arm, he decided to get some Narcan. "As a business owner, I'm mostly trying to feed my family, but, at the same time, if I can save a life I'm going to do it." He hasn't had to use it yet and hopes not to. But, just in case, he keeps his Narcan under the front counter, right below the tray of day-old pastries.
Reporting back to my colleagues about my experience, they crowded around, curious to see what the intranasal Narcan formulation looked like. Most had experience ordering Narcan in the computer, but few had ever handled the physical product for field use. I shared my experience with them and also friends from home. One friend asked me how to get some for his emergency kit.
I now keep my Narcan in my backpack, ready for use as I bike around the city. As overdoses become the leading cause of premature death by injury in the United States, an opioid-reversal agent is a useful tool to keep at my disposal. If I can save a life, I'm going to do it.
Additional resources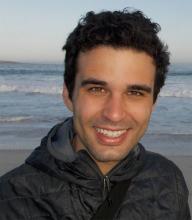 Dr. Charles Santos is a first-year combined internal medicine and psychiatry resident at Tulane University School of Medicine in New Orleans, Louisiana.