Desperation is not too strong a noun to describe the present opioid epidemic. Emergency calls in the St. Louis region are running 17% higher than this time last year. Many of these calls are a result of the increased supply of heroin and fentanyl, a drug 50 times more potent than morphine.
A successful strategy to deal with the opioid epidemic must focus on three goals:
Prevent drug overdoses and expand treatment
Prevent relapses and re-addiction among patients receiving treatment
Prevent new cases of addiction
The heroin addiction that hit the nation at the height of the Vietnam War led to the approval of methadone as a humane treatment option to manage opioid withdrawal symptoms and reduce dependency on IV heroin. There was considerable opposition to using an opioid to treat an opioid addiction. Strong steps had to be taken to provide effective treatment for patients forced into criminal activity to feed the addiction. Fifty years later, methadone continues as a bulwark for the treatment of addictive disorders. Methadone is far from the ideal drug, but it has saved thousands of lives.
The quest for more effective drugs led to the development of two non-opioid medications: naloxone, better known by the brand name Narcan, and naltrexone. Naloxone rapidly reverses an opioid overdose and was approved in 1973. Naltrexone, very closely related to naloxone, was approved in 1984 as a long-acting prophylactic drug to prevent detoxed heroin addicts from relapsing. These medications were approved after the post-Vietnam heroin epidemic had waned and did not see immediate use.
The next significant step was taken at the height of the AIDS epidemic in the 1980s and 1990s. Too many IV drug users were becoming infected with HIV and hepatitis C through needle sharing. Needle-exchange programs were a humane and common-sense strategy to reduce the spread of blood-borne infections. This measure was opposed by many on the grounds that it encouraged drug use. Needle-exchange programs are now widely utilized without much controversy.
The present opioid epidemic is one of the worst public-health crises our nation has experienced. More people have died of an opioid overdose than died at the height of the AIDS epidemic. And the present cycle continues to grow. Although we have one more weapon, the long-acting opioid buprenorphine, to fight the epidemic, the restrictions placed on prescribing this medication are a barrier to its use.
We took another bold step that has saved thousands of lives. We started to make naloxone, the opioid reversal drug, available without a prescription. It is a safe medication and in many ways no different than the Epipens carried by many individuals or the cardiac defibrillators found in malls and airports. Today, many states have made naloxone available without a prescription and the federal government is spending millions of dollars for the training and distribution of naloxone, a drug that virtually sat on the shelf for over 40 years.
In spite of these measures, the deaths continue. Can something be done to prevent an overdose in the first place? Naltrexone has a similar effect to naloxone but lasts over 24 hours and can be given as a pill. It is time we take another major step and, for the first time, a preventative measure. Naloxone reverses an opioid overdose; naltrexone prevents opioids from binding to opiate receptors in the brain and causing an overdose – a 'vaccine' that lasts from 24 to 72 hours! There are even long-acting versions that can last up to a month.
People falling into this group might have used opioids in the past and are concerned they are at risk of using again. Others may want to resist peer pressure to use opioids at school or among friends. There are people who have seen family members overdose and die and do not want to go down the same path. Medical students, nurses, pharmacists and other healthcare workers with a history of substance abuse may feel vulnerable and want protection. Peer-support specialists with prior addictions and others working in drug treatment programs may also be good candidates.
Using naltrexone is similar to PrEP for HIV protection, needle-exchange programs, or naloxone kits. It should be voluntary and confidential. Individuals can reveal their decision to a friend, spouse, or family member, and may even choose to wear a wrist band or chain, but there should be no coercion.
When naltrexone was being studied in the 1970s, a research group stated: "The major side effect is the prolongation of life." These are desperate times and we need to take bold actions. We have already started to make naloxone available to everyone. It is now time to look at naltrexone as a preventative measure against this relentless epidemic.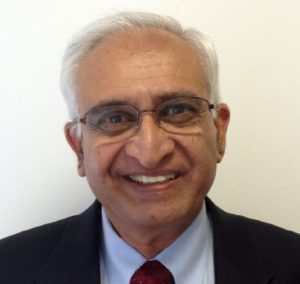 Percy Menzies, M.Pharm., is the president of the Assisted Recovery Centers of America, a clinic based in St Louis, Missouri. He worked for over 18 years for DuPont Pharmaceuticals and was the associate product director in the development of naltrexone. He has also worked closely with drug courts and provided training on the use of medication to reduce recidivism within the criminal justice population.